I offer private and group drawing lessons to all ages, both online and in person:
Beginner Drawing for Adults
Cartooning for Kids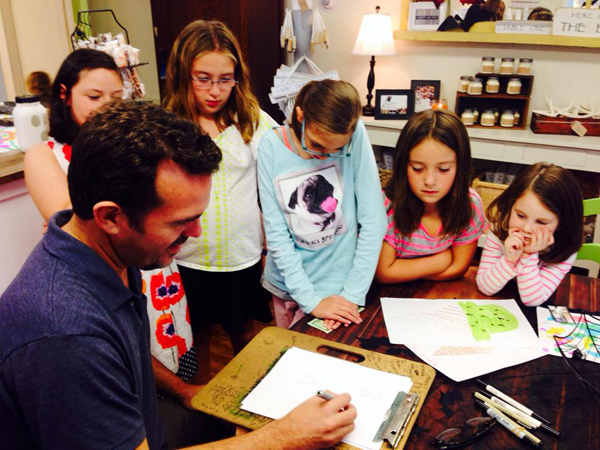 In person…
– I teach private drawing lessons and workshops in the Framingham, MA area.
– School visits: I've visited many elementary and middle schools over the years. I draw for the kids, give them a lesson,
and get them drawing!
Wicked Weird Story Starter Workshops
Lately, I've teamed up with my friend and co-author T.M. Murphy to discuss our book, Wicked Weird Story Starters, at elementary & middle schools across New England and beyond. Visit www.TheStoryStarters.com to learn more about how we inspire kids to write and draw. (We do a "wicked" fun presentation at school assemblies!)
Online…
That's right – we don't have to be in the same room for a lesson. You can be anywhere in the world and I can teach you through Skype.
All you need is a computer with a video camera and Skype installed so I can see you and your artwork.
Watch in real time as I draw in Photoshop and explain things to you.
My Teaching Experience:
I've taught at several schools throughout New England:
Rhode Island School of Design
Mass Bay
Dean College
Natick High
Dover-Sherborn Schools
I find teaching very rewarding and fun, and I know you'll see great results!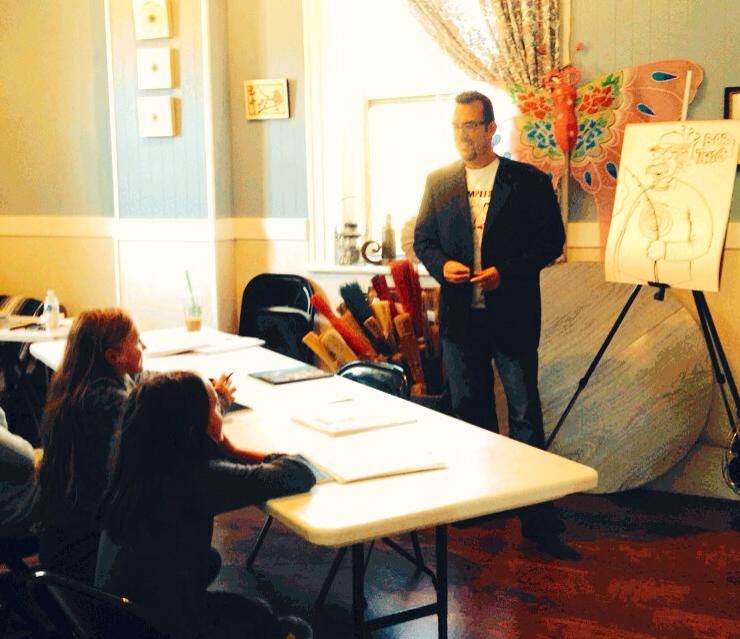 Please contact me if you're interested in lessons. I'll be happy to provide my rates and options for you. Thanks!