Need a fun gift for a special person in your life? Send me some photos, and I'll draw them!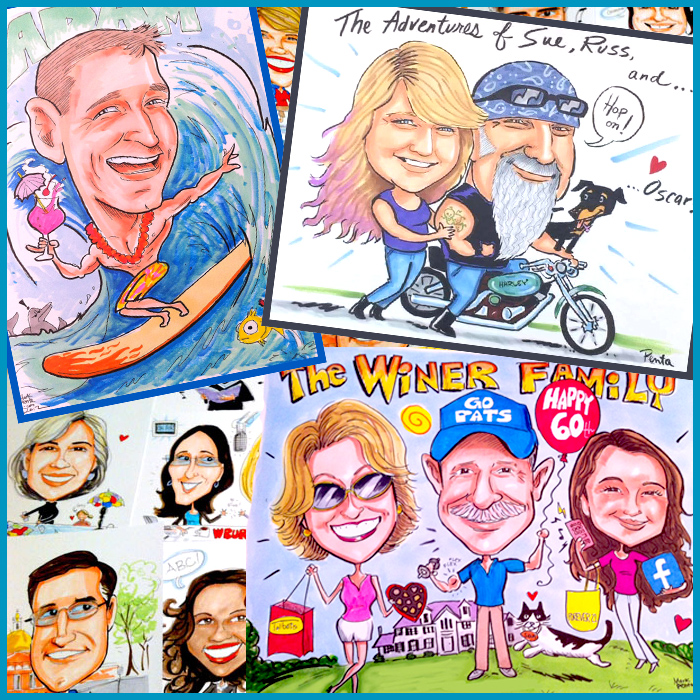 My gift caricatures are perfect for any occasion:
Farewell gift for someone at work
Birthdays & Anniversaries
Valentine's Day
Holidays
Guest of Honor

My drawings are illustrated either digitally or traditionally, depending on your needs.
Prices depend on the amount of details you request, and how many faces you want drawn. Let's talk!

My gift caricatures are full color, sized at 11″ x 14″, and typically include activity scenes.

Here are some ballpark options and price ranges:
1 Person  –
Prices start at $125 – $1,000
A Couple – Prices start at $200 and increase based on your details.
Family of five – Prices start at $350
Company (20+people) – please inquire for discounted group rates.
Artwork is delivered unframed (or by email for you to print). If you live in the Boston area and want me to handle printing, matting and framing the art, let me know! (Additional fees apply)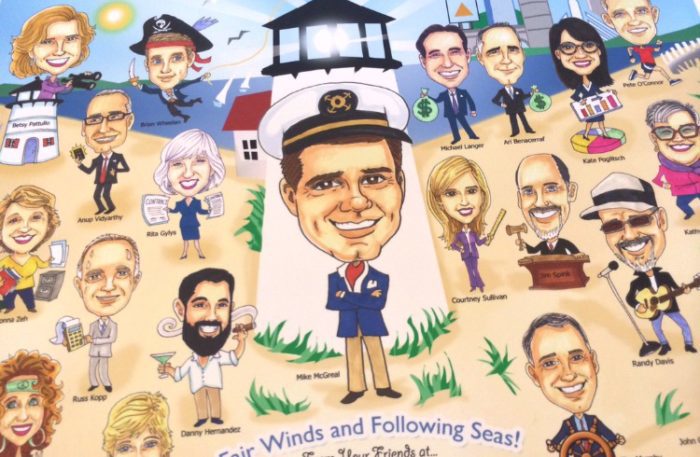 (When the CEO is leaving the company, I'll draw his parting gift, with his co-workers in it!)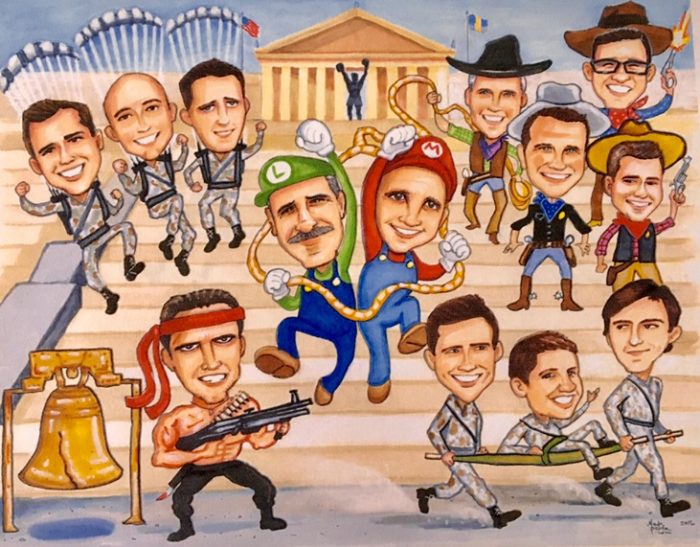 Turnaround time for the artwork ranges between a few days to a few weeks, depending on your details.
Please contact me to discuss who (and what) you want drawn!